We are now a
VA-APPROVED
DENTAL FACILITY!
Special Needs Dentistry in Dallas
At Special Care Dentistry, We provide a multidisciplinary approach for patients with disabilities and special needs. Our primary focus is to enable and increase treatment capacity for patients with physical, developmental, neurological, and behavior difficulties.
... read more The providers here are great. They work with patients who have extreme anxiety for dental work and that was exactly what we needed! Dr. Anshu Bansal is a Godsend! We cannot thank her enough!

L M


October 8, 2021

... read more Dr. Seifikar was great with my daughter. He was very gentle and attentive to her needs.

Dominic Nguyen


August 8, 2021

... read more My son James Chris Abrams has cerebral palsy and uses a wheelchair. Finally a dentist office that could help him! He was able to stay in his wheelchair for his appointment. He was put under anesthesia and his teeth were cleaned and x-rayed. He received a good report and was watched to see that he was ok before I took him home. Thanks to everyone for taking good care of him.

Carol Lewis


March 8, 2022

... read more WOW! What a fabulous staff from Dr. Seifikir who called me and asked about HC's personal history just Wow! The front office personnel as Brittany and Esther were so supportive and helpful in helping us verify dental benefits for my twin brother! The care and attention to detail is fabulous! We have been under other dental offices that specialize in assisting the disable but you guys are in a League of Your Own! You kept reassuring the Foster Care Giver during my brother's procedure and it brought great comfort ❤️❤️thank you!

Mary Mendez


May 8, 2021

... read more We drove in from Wichita Falls to have our son have 9 teeth removed. They were an awesome staff! Super kind and friendly!

GREG DEATHERAGE


April 8, 2021

... read more I love Special Care Dentistry because they are very kind, friendly and patient with all of my clients. They do a really good job and we always leave as a satisfied customers. I recommend them to anyone who has special needs or know someone with special needs .

Donna Partridge


August 8, 2021

... read more Dr. Tiplea was awesome and very understanding to my anxiety & concerns...so glad i came here. Esther and her staff explained what was needed and most importantly my costs for the procedures I needed. I Definitely RECOMMEND THEM😃

San Juanita Frickman


March 18, 2022

... read more Today was our first visit. My IDD family member is elderly, in a wheelchair, and cannot communicate or cooperate well, but the staff absolutely knew what they were doing and demonstrated patience and expert skills in their interactions with my special family member. They made what has previously been a super-dreaded, half-day, anxiety-ridden experience into a streamlined, supportive, and professional one. The waiting area was uncrowded, cheerful, and clean. Esther, at the front desk, was knowledgeable, efficient and kind. Before and during the procedures, the doctors kept us informed. I could hear the staff encouraging my family member, keeping her calm and comfortable. This office also has special equipment so the patient can remain in a wheelchair while receiving treatment! There was no wait; we arrived at 7 and left smiling at 9, even with IV sedation and several services completed. I am so relieved and grateful! If you need dental care for your family member, I UNDERSTAND how horrible and hard it is to find help. The special needs population is grossly underserved. Dental care providers generally avoid them, so it's encouraging to see brave, skilled professionals willing to serve them, unselfishly. I highly recommend this practice, and I'm sure they are dearly loved. We each get to decide how we will use what God has given us, and they have chosen well! ❤️

Honest Truth


August 8, 2021
Special Needs Patients
Intellectual Disability
Autism
Down Syndrome
Alzheimer's
Cerebral Palsy
Behavioral Differences
Geriatrics
Dementia
Adolescents
Special Need's Wheelchair Lift
Special Care Dentistry utilizes state-of-the-art equipment; including a wheelchair lift for non-ambulatory patients. This wheelchair lift eliminates the need for unnecessary transfer and provides the best ergonomic positions possible. Our wheelchair lift allows patients to remain stabilized in their wheelchair. It also offers multiple functionalities such as lifting, tilting, and reclining.
General & Special Need's Dental Services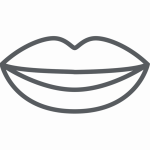 Check Ups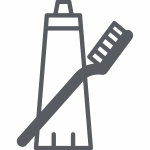 Preventative Dentistry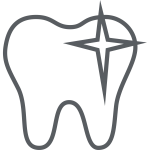 Restorative Dentistry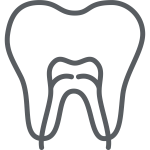 Root Canals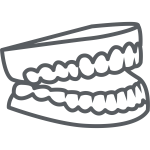 Dentures/Partials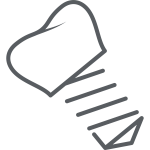 Oral Surgery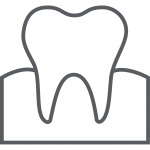 Gum Disease Therapy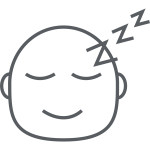 Sedation Dentistry Nitrous Oxide Oral Sedation IV Sedation
Serving the Dallas/Fort Worth Metroplex since 2017.